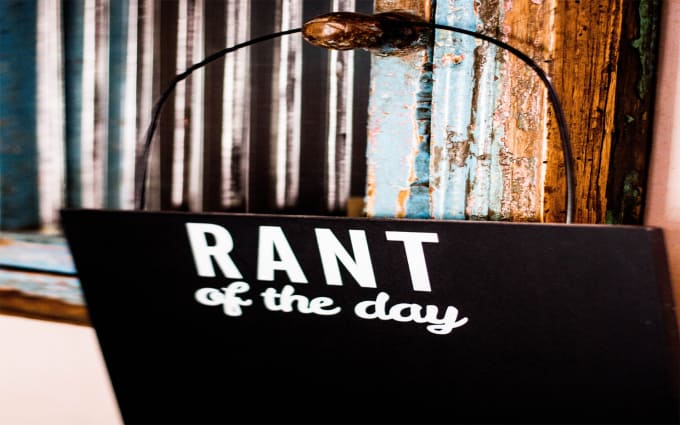 Hey guys, once again I am having an emotional outburst because I really felt like a piece of shit lately. Alright, so I got promoted just a month ago and I am quite delightful and feeling awesome because my hardwork had been paid off . Well, being recognized by your superior is truly a big thing for me especially as I always strive for perfection as much as I could though my lunatic crazy neurons somehow gets in the way most of the time. Nonetheless, I am so thankful for my boss and my superior for their trust and support.
Now, here's the deal. Why did I said I felt like a piece of shit and being incompetent? It's because I felt like I didn't do anything special recently despite of doing the same thing that I usually do at work. Or maybe it's just the perfectionist in me who's now satisfied enough of the way I kill myself through my demonic working routine aside from my stressful neurons going haywire. Once in a while i felt like my motivation is becoming unstable though I am seriously more consistent now in terms of my mental condition. Yes, I could be crazy as hell and I am quite thankful that my brain cells is working properly now most of the time, maybe it's because some distraction at work isn't here anymore. Cough, cough that Melvin guy who broke my heart, cough, another guy, the chef who made me feel bad when I'm drunk. Anyway, those days are over and I am more prepare than I ever had in the recent years. However, I really have to come up with some efficient method of getting my to-do-list perfectly done rather than exerting the usual effort that I did. A new position means, a great responsibility and I am quite the proud one that I am not satisfied with subpar or mediocre performance from anyone or even, myself.
Anyway, I shall end this random rant. I am back on day shift and I am more suited on doing hardcore task at this schedule than the night shift where I am seriously becomes a procrastinating zombie. Though, I don't hate night shift, I mean i am a nocturnal after all and it had been my lifestyle for almost 6 years to be awake at night (old job stuffs). So, I simply wish to find some more motivation to be productive than ever but also not killing myself. Oh, speaking of that, I actually started to be concern with my health lately, I avoid coffee until i could only have 2 cups a day from my usual 6 or 7 cups a day. I also started drinking tea, all thanks to March Comes in like a Lion, and since I'd got sick for several days in the start of the month, i'd been bedridden and it's making me insane. Imagine seeing letters, signatures, vehicles flying randomly everytime I close my eyes, it really feels like a realistic nightmare where I can't sleep despite of being sick af. So, this end here. If you reach until this part of this post, thank you for reading this short rant, you had survived. Anyway, have a great day guys and always be positive and empowered no matter what life throws at us. Cheers!