Is there anything that could be more wonderful than being the queen bee at your workplace? Obviously, there is (smirking devilishly). In the past few months, I'd been on a random mood of being exhausted, motivated, effing inspired, dedicated, annoyed, and lots of neurons going haywire at my current work. It doesn't necessarily mean that I am totally enjoying this or cursing my situation here but am sure is glad and thankful for having this kind of disastrously confusing entertaining moments in here. Yeah, it's quite hard to explain this but one thing is sure, I am happy here despite of my not so pleasant impulsive remarks most of the time as I, my usual self had been on a pretty rampage of perfectionism all this time and bursting out my frustrations with my co-workers has been a bad habit of mine. Wait, this is just so me since in my heydays at college. Nonetheless, one thing is important I still have to keep on my effing mind that I am grateful for my current jobs despite of all the headaches, and heartaches (smirk) that I'd been through here.
What I enjoyed here? It's my work, I felt like a rampaging goddess on fire when my neurons are working excessively at its best and trying to bring out the weird introvert in me to face this hilarious social world. You definitely have to overcome your introvert self if you're working in the hospitality industry, right? Multi-tasking, such a fun word to say but definitely nerve-wracking if you're finally into it. So, I've been originally assigned as the reservation agent here, I'm seriously proud though since I'd been a part of the pioneer group of the best hotel-resort in the province of Capiz. Yes, my dear readers I'm a Capiznon, but thou shall not worry I ain't an Aswang (haha, pun intended). Back to the topic, I am also a little bit arrogant as I go beyond my normal limit and did front desk jobs. In fact, this had been a great training ground for me to hide my nonchalant anti-social side (I don't have plan of killing it) and I am somehow glad that slowly, I found myself changing for a better. Though, there are instances that people still find me creepy. Though I wouldn't go deeper with this topic as this may trigger some of the stuffs that I despise, it's just about humans anyway.
Yet, what I hate here? Nothing serious to be honest although I have the tendency to be impulsive as my blood easily goes wild and somehow boil up so fast. Though this place is making me a zombie, as if I hadn't been a zombie for ages haha. Here we go, humans? Yes, I definitely have tons of problems with humans here because bitchy side is such a witty that I have the problem dealing with most people's inferiority here. However, I believe this is just normal in any workplace and I should've just learn to live with it gracefully.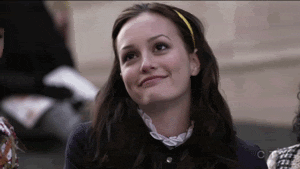 So, what's the point of my rants here? Nothing special at all. It just happened to be Sunday morning and I am on the shift that I seriously hate the most, am not a morning person for a fucking hell sake, my eyes gonna fall off soon. Now, you should know what's my shift, haha. I'm quite hungry too but I'm all alone here for the next 3 hours, kinda sucks but it should be fine. Though, I felt like I'll gonna feed these effing humans in here, haha, wishing's Melvin here, but this whole week, our schedule had been pretty rough. Nonetheless, though stupid mannerism of his should be enough to light up my day.  So please inspire me as this workplace kinda giving me a messy hell (don't take it literally guys, shall my boss ended up reading this someday!) haha.
Have a great day bitches, and yes, tomorrow is my off. I shall spend the entire fucking day off watching anime, as if I have any other thing to do. Now, you should know what kind of boring life I led. This work is fun so I shall be dare to be exciting too, I guess. ^^